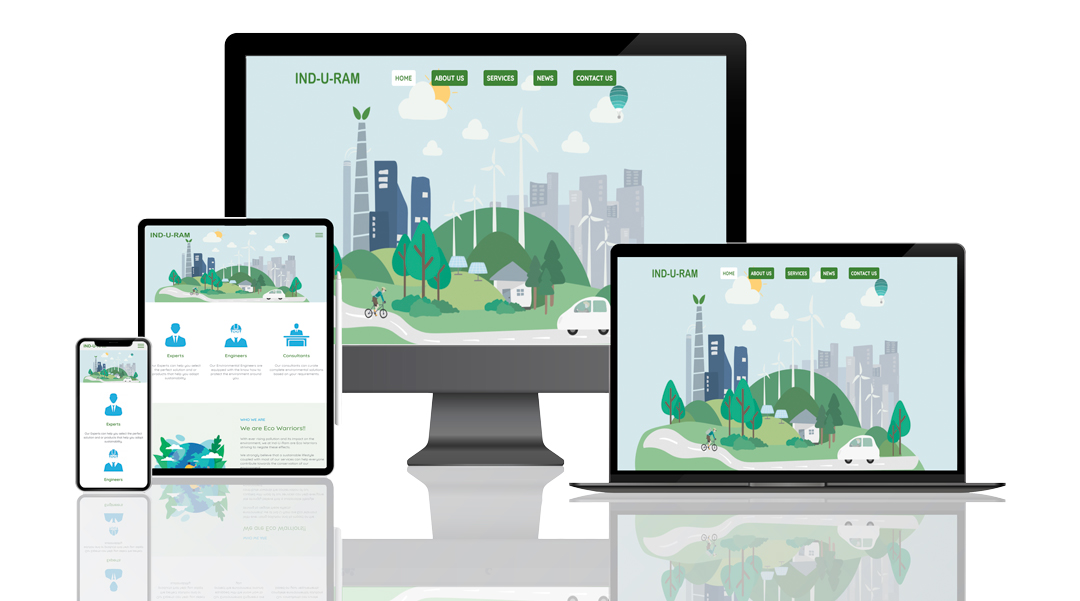 With ever rising pollution and its impact on the environment, we at Ind-U-Ram are Eco Warriors striving to negate these effects. 
We strongly believe that a sustainable lifestyle coupled with most of our services can help everyone contribute towards the conservation of our environment.
Ind-U-Ram Green Solutions was founded by Dr. Udyakumar Shiroorkar in an attempt to continue contributing towards the society and environment.
Throughout his illustrious career, he has provided valuable contribution in several departments from education to public utilities such as Solid Waste Management, Waste Water Management and Planning.
It his unique experience and history that gives Ind-U-Ram an edge over most green solution providers.
Client

IND-U-RAM

Scope of Work

UI/UX Design, Graphics, Content Writing, E-mail Integration, Portfolio

Features

Informative Pages, Service Pages, Contact Forms, Responsive